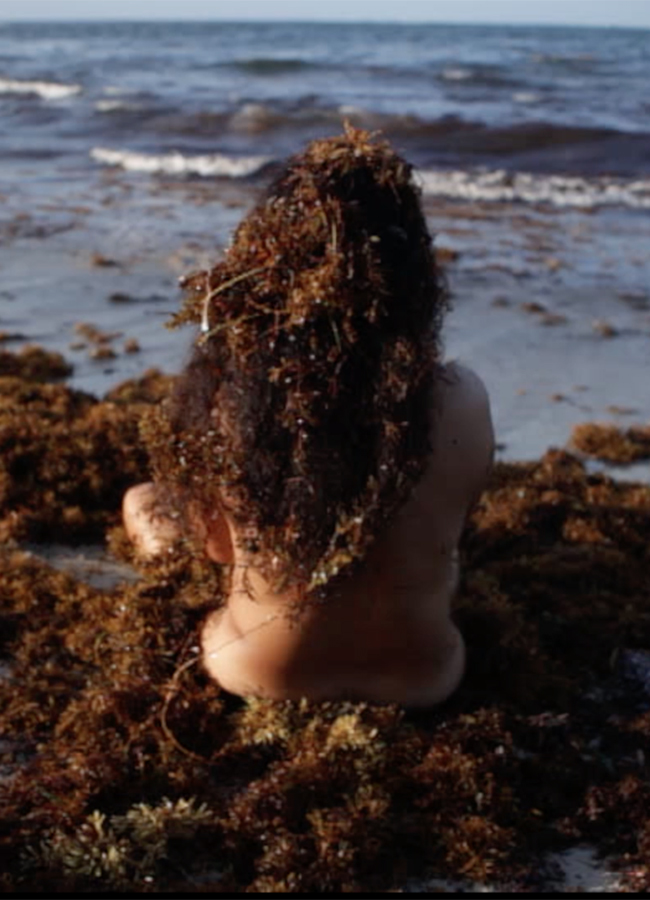 FIAP 2022
Martinique's issues are linked to its colonial history, its current means of production, its ecology, its insularity. The theme of this 3rd edition is about Martinique, an ecosystem in precarious balance.
This time, there are 3 curators to co-curate : Alicja Korek, Henri Tauliaut & Annabel Guérédrat. They decide to spread out the festival in one year, from january to december 2022 :
between january and april / june and octobre, they offer residencies of artists of 2 weeks each, to allow the selected artists to immerse themselves in the issues of Martinique and to collaborate with the curators present on the island.
the highlight of a week will be from May 15 to 22, 2022. During the highlight, the curators of the festival will propose pairs of artists and curators in order to promote horizontal relations between them
an immersive exhibition is scheduled from November 11 to December 30, with performance art videos produced at the end of the residencies and the highlight.
The artists
René Schneiderson (Haiti)
Anna Tje (Cameroun, France)
Annabel Guérédrat (Martinique)
Melissandre Varin (U.K.)
René Louise (Martinique)
Fabiana Ex-Souza (Brésil, France)
Henri Tauliaut (Martinique, Guadeloupe)
Nadia Myre (Montréal)
Ludgi Savon (Martinique)

Alicja Korek(Pologne)
Kolectif 13 (Martinique)

Marni Kotak (NYC)
Priscila Rezende (Brazil)
Helen Ceballos (Porto-Rico)
The art critics / curators
Giscard Bouchotte (Haïti)

Chris Cyrille (Guadeloupe, Paris)

Elsa Dorlin (France)
Paola Lavra (Martinique)
Natalie Hainaut (Guadeloupe)
Olivier Marboeuf (Guadeloupe/Rennes)
Martine Potoczny (Martinique)
Anne-Catherine Berry (Martinique)